Music Production Software
Do you want to learn now ?
Mon-Fri

2:00PM - 9:00PM

Sat

8:00AM - 4:30PM

Sun

Closed

Holiday

Closed
Our Music Production program is a comprehensive series of courses created by industry experts and is aimed at introducing students to the art and science of music creation and production.
Start producing the music you love at a quality level in our intimate class setting. From diving into top music production software, to mastering and completing your own EP.
Students will develop an in-depth understanding of the roots and lineage of a variety of musical genres, strengthen their keyboard skills, and learn valuable music theory. Therefore, broadening their creative practice and facilitating effective collaborations with musical partners.
Students will walk away with their very own custom creation at the end of every term.
Do you want to learn Music Production Software now ?
Learn music production software Hurstville – Sydney – Australia
Music Lessons for teenagers and adults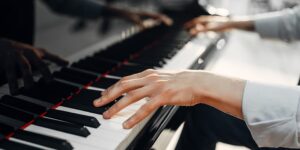 Piano Lessons BECOME A PIANIST, Because adults and teenagers have different learning needs, we will guide you through the music learning experience developing awareness of the different music aspects such as technique, theory, aural perception and rhythmic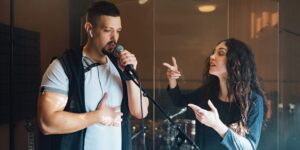 Singing lessons BECOME A SINGER, Equip yourself with great vocal techniques to support your singing. Experiment with singing various styles and genres of music. Learn more than just songs, learn music theory.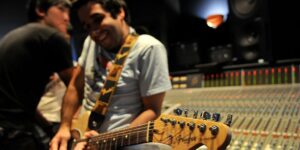 Guitar lessons, BECOME A GUITARIST, Equip yourself with great techniques in various styles. Learn your favourite songs, riffs and epic solos. Plays guitar as an expert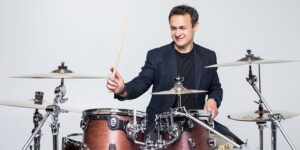 Drums Lessons, BECOME A DRUMMER,Because adults and teenagers learn different to kids, we acknowledge this and guide you through the drums learning experience by approaching the different music aspects such as drumming technique.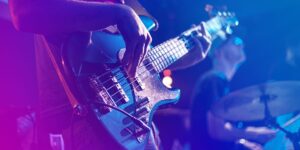 Bass Guitar Lessons BECOME A BASS GUITAR PLAYER, Equip yourself with great techniques in different styles. Be Part of a Band Rehearse and perform band repertoire.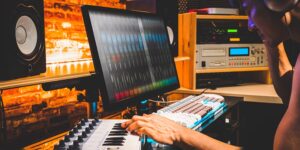 Learn Music Production Software, TIME TO PRODUCE YOUR MUSIC Learn music production software Master and complete your own EP.​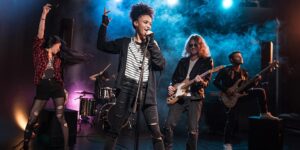 Band Practice, TIME TO USE YOUR SKILLS A place to showcase your hard work and dedication. Be Part of a Band Rehearse and perform with our Bands