Guitar lessons Hurstville - Sydney - Australia
Do you want to learn guitar now ?
Mon-Fri

2:00PM - 9:00PM

Sat

8:00AM - 4:30PM

Sun

Closed

Holiday

Closed
At Epic School of Music, we believe that to be a great musician it is important to understand the many aspects of music. That is why our approach to music teaching is different.
Come and play guitar with us!
We will teach you how to play songs, along side explaining how they were composed, the scales and key signatures which were used, the techniques applied and much more!
Each individual learns uniquely, so we make sure to tailor guitar lessons for each student's needs and interests.
With our guitar lessons you will learn how to read music, improvise, perform live & use the latest technology applied to your instrument/s of choice. Along with opportunities to participate in recordings, music videos, and performances in a guided step by step manner.
Do you want to learn Guitar now ?
Guitar lessons Hurstville – Sydney – Australia
Music Lessons for teenagers and adults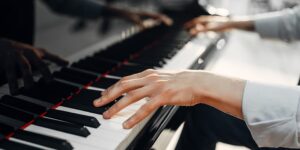 Piano Lessons BECOME A PIANIST, Because adults and teenagers have different learning needs, we will guide you through the music learning experience developing awareness of the different music aspects such as technique, theory, aural perception and rhythmic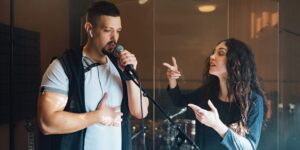 Singing lessons BECOME A SINGER, Equip yourself with great vocal techniques to support your singing. Experiment with singing various styles and genres of music. Learn more than just songs, learn music theory.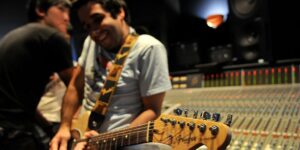 Guitar lessons, BECOME A GUITARIST, Equip yourself with great techniques in various styles. Learn your favourite songs, riffs and epic solos. Plays guitar as an expert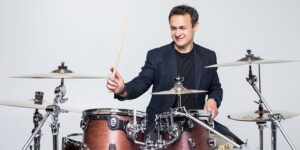 Drums Lessons, BECOME A DRUMMER,Because adults and teenagers learn different to kids, we acknowledge this and guide you through the drums learning experience by approaching the different music aspects such as drumming technique.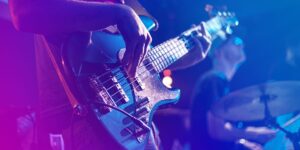 Bass Guitar Lessons BECOME A BASS GUITAR PLAYER, Equip yourself with great techniques in different styles. Be Part of a Band Rehearse and perform band repertoire.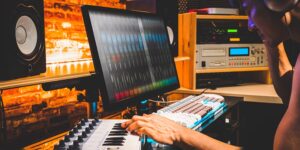 Learn Music Production Software, TIME TO PRODUCE YOUR MUSIC Learn music production software Master and complete your own EP.​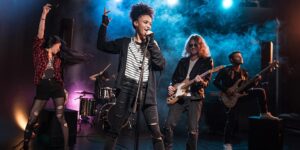 Band Practice, TIME TO USE YOUR SKILLS A place to showcase your hard work and dedication. Be Part of a Band Rehearse and perform with our Bands