Band Practice Hurstville - Sydney - Australia
Do you want to practice now ?
Mon-Fri

2:00PM - 9:00PM

Sat

8:00AM - 4:30PM

Sun

Closed

Holiday

Closed
Performing live is not only a goal for a musician but also a skill that needs to be learned and practiced.
At Epic School of Music we offer a vibrant Band Program, where you will learn a variety of skills from setting up your equipment, to playing in time with other musicians, composing your own songs and much more!
Our Band Program gives you the opportunity to record songs and create music videos once a year, along with participating in Showcase Concerts within the schooling year.
You will create everlasting friendships and learn how to be part of a team. Collaborating and sharing musical opinions, listening to others and also having your voice heard too are all part of being in a band environment. These skills are needed not only in a musical setting but in all aspects of life.
Do you want to practice now ?
Band practice Hurstville – Sydney – Australia
Music Lessons for teenagers and adults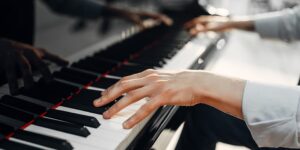 Piano Lessons BECOME A PIANIST, Because adults and teenagers have different learning needs, we will guide you through the music learning experience developing awareness of the different music aspects such as technique, theory, aural perception and rhythmic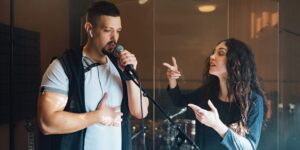 Singing lessons BECOME A SINGER, Equip yourself with great vocal techniques to support your singing. Experiment with singing various styles and genres of music. Learn more than just songs, learn music theory.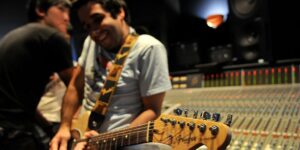 Guitar lessons, BECOME A GUITARIST, Equip yourself with great techniques in various styles. Learn your favourite songs, riffs and epic solos. Plays guitar as an expert